Let's see Marketing works on the recall value. Marketing does not mean selling directly. But with the help of marketing, I sell more. The overall objective of marking is that it is a marketing strategies under which you can pass on the unique strength of your product to your customer as a recall value.
Here we have seven strategies of marketing which affect your sales:-
Niche Marketing:-
Niche is a distinct style of marketing. Which focuses on specific demographics, specific social and specific geography. Which is to deliver a specific product to a specific customer and at a specific price. These defined goals eliminate the audience in the competition. And shorten the market and capture the entire marketing. For example, there are many types of channels such as news channels, music channels, sports channels.
Now there are many channels in sports too, one of them being Star Cricket. Star Cricket is a channel, sports channel and cricket sports channel. This is niche marketing. Now whenever anyone wants to watch cricket, they will run Star Cricket Channel, it has become a matter to remember.
This is called a type of niche marketing. In niche marketing, the entire marketing is done by you because it reduces competition and makes marketing even smaller. This is done in a focused way by eliminating competition and market size. Hence the result is less hard work.
Trade Show Marketing:-
This trade show marketing is becoming very popular. As every industry is evolving. Events are taking place as industries grow. Everyone comes to the same place in the entire ecosystem. This is called trade show marketing as if you are a textile trader. A cloth is made. There were stitched people. Was a seller. In trade show marketing, many times you get bulk orders. It becomes easy to make big partners, vendors, new customers, export, import.
On this you can do some manuals, some you can speak. Some publicists may offer. And you can do things that your guests are coming for and let them stay in the hotel for free so that you can make time for a personal conversation later. Something like this should make a prompt grandeur show so that people come to you. And the rest of the stall traffic should also come to you. Which increases your chances of closer.
Social Media Marketing:-
It has become very popular. Its special thing is that currently 44 to 45 crore people out of two thousand eighteen people whose email accounts are active on social media in our country. There will be 85 crore active internet users in 2021. In the next three years, it is to reach around 90 million.
The market is growing very fast. That market should not be missed, but social media is a market where you share your customer and yourself, that is, if your customer likes your product or services, share it on social media. And because they are sharing it has a lot of credibility, trust factor. It has got many tools of data analytics. Which does not require much expertise. Data analytics tools tell you the strategic numbers.
How many times are customers coming repeat. This allows you to retarget and remarket to the customer. As the probability of closure increases again and again, it can show the recall. It is used everywhere in every business .
Freebie Marketing:-
Freebie marketing I see this and listening I would feel simple. But this strategy can give huge success in every business. In this, give a small item free of low value so that it will be easy to sell items of high value. For example there is purchase shoes with a free socks, free e-book, free seminars and free tools data.
Undercover Marketing:-
Hidden styles are marketed. Also known as Buzz Marketing. Just as undercover agents are agents, they keep on hiding, they do not come out initially. Create a small hype from the back. It creates an excitement, an energy is slowly created, curiosity is generated.
Outbound Marketing vs Inbound Marketing:-
These are both types of styles that can give you success. Outbound marketing is one in which you tell the public about yourself and sometimes call them. And inbound marketing is when people come to you and you create a strategy like you wrote blogger. Channel created on U-tube. Which aroused the curiosity of the people. That people are coming to you. For example, you can generate traffic through blogging, social media, SEO and email marketing.
In Outbound, you tell people your information yourself and you reach people. Most telephoning, letters, TV commercials, radio commercials are all telling you a lot about themselves and getting a lot, both are very popular.
Cross Promotion:-
When two or more men meet, the customer is an equal person. But non-products are products, this increases your marketing reach, but does not increase the budget. For example BMW and LOUIS VUITTON.
LOUIS VUITTON is a bag that is 65k to 70k and BMW is a vehicle which is 80 lakh to 1 crore, now these two can promote each other so that there is no problem in cross promotion.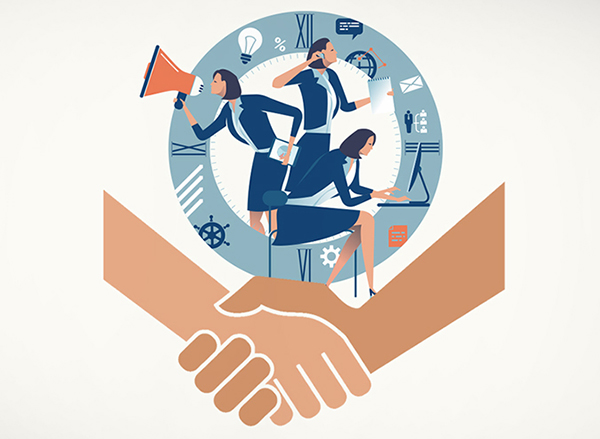 For more related information, than you can check out migomail.